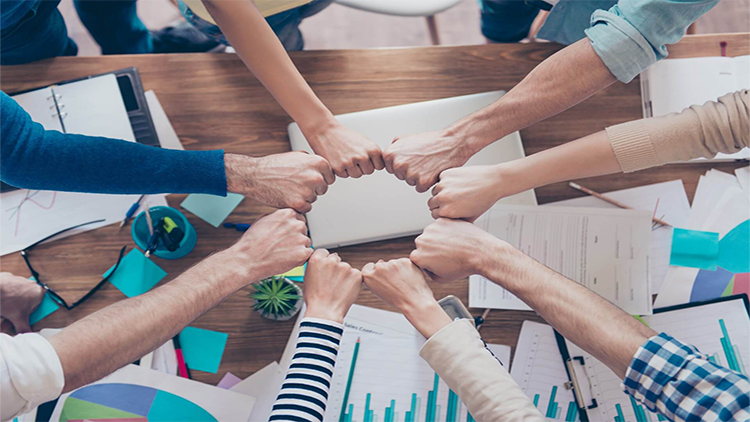 Unified Commerce: Building New Retail Paradigm
In recent years, the usage of mobile app has surpassed that of desktop when it comes to the shopping habits of customers. Mobilization has transformed the retail ecosystem and so the demands of today's customers. However, this has resulted in retailers focusing completely on mobile as a channel without thinking about the residual effect it can have on a multi-channel network of commerce.
The result: system dissonance and an intercommunication deficit that has created a giant gap between retailers and consumer. Retailers now have the technology to transition from desktop to mobile, but the dialogue between the technologies is rudimentary, making for a less than ideal user experience.
The global retail ecosystem invents and abandons trends more rapidly than the seasons change, but one trend has developed into an imperative for retailers: Unified Commerce.
In theory, unified commerce is the cure-all to the disharmonious tech infrastructure that is plaguing retailers and offers brands the assurance that they can get their business on track.
An out of this world User Experience
In this era of digital commerce, retailers have two options: raise the quality of their product to meet a new standard or accept defeat.
Consumer expect quality and they expect it at the right price. In realizing this impact, brands started closing the gap between them and their competitors in terms of the quality of the product. As the brand distinction dissipates within a heightened standard, consumer loyalty requires more than a reasonable price or a high-quality product. Consumers want an experience that evolves with their need and demands.
This is where Unified Commerce comes across as a concept that's worth attempting as it acts as an interconnectivity between all brand channels creating a centralized system of internal and consumer-facing software platforms seamlessly integrated across mobile, web, desktop and POS.
To accomplish a unified commerce system, retailers must possess a mature platform where all facets of commerce communicate cohesively using.
A record of buying patterns and purchase history that provides personalized product suggestions
Real-time inventory management that any brand representative or customer can tap into
Commerce platform that requires little or no IT support to navigate
Seamless channel – hoping – a unified UX across all channels, mobile, online and in-store
Intuitive and seamless checkout, POS, and shopping cart
Extensive delivery and order fulfilment options, back-in-stock notifications
You might be thinking that this is something which retailers are already engaging with as part of their omnichannel strategy. However, there is a key difference between omnichannel and Unified Commerce. The Unified Commerce model functions as a summation of its channels as if the channels are the organs in the body working together to keep the body healthy. Whereas, the omnichannel model of commerce assumes each channel will operate separately, often devoid of communication. Inevitably, each channel operates with greater efficiency if it maintains a constant dialogue with the other channels, establishing unified commerce as the superior system. This certainly comes into play when a consumer enters a store in search of a shirt they first reviewed online, but the store doesn't have the stock.
Unified commerce would provide the store team member with real-time inventory visibility, enabling the representative to place the order and deliver the shirt right to the consumer's doorstep. In this scenario, omnichannel would fail – the representative wouldn't be able to access the inventory management system, preventing the sale and leaving the consumer unsatisfied.
There is no doubt about the fact that Unified Commerce offers a superior customer experience. Apart from raising the standard of retail, Unified Commerce also benefits retailers in a number of ways. It offers them with a stable infrastructure, reliable access to their inventory management system, kept in real-time, consistent brand visibility across all channels and storefronts and off course increases inventory turnover and processing speed.