Connect App - Digitised Retail Operations
Connect app digitizes retail operations across the design to customer value chain, minimizing the need for bigger operational teams, enabling on-ground compliance visibility to central teams of the brand, and resulting in higher efficiency & productivity.

It also delivers higher retail store sales, by influencing the customer with innovative digital interventions across the purchase journey and by engaging, motivating the sales staff and empowering them with customer & product insights for higher conversions.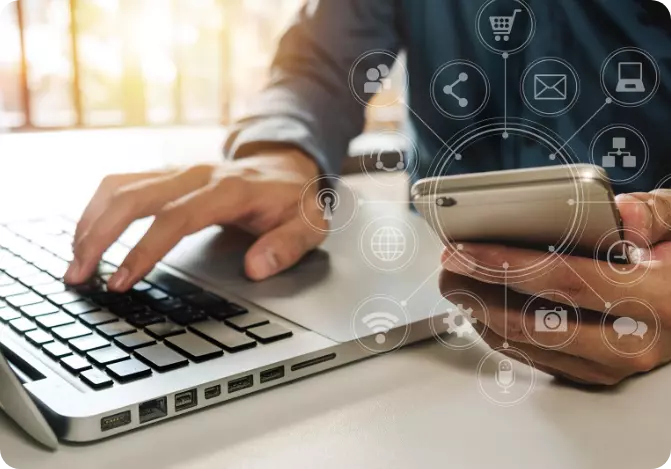 Key Modules
It empowers retail store teams for success by making them more efficient and engaged through communications, helpdesk and workflows for key store activities such as omnichannel order fulfillment and visual merchandising. It enables retailers and brands to gain global visibility into in-store compliance and fulfillment, improve point-of-sale communication, and increase store efficiency in operational processes.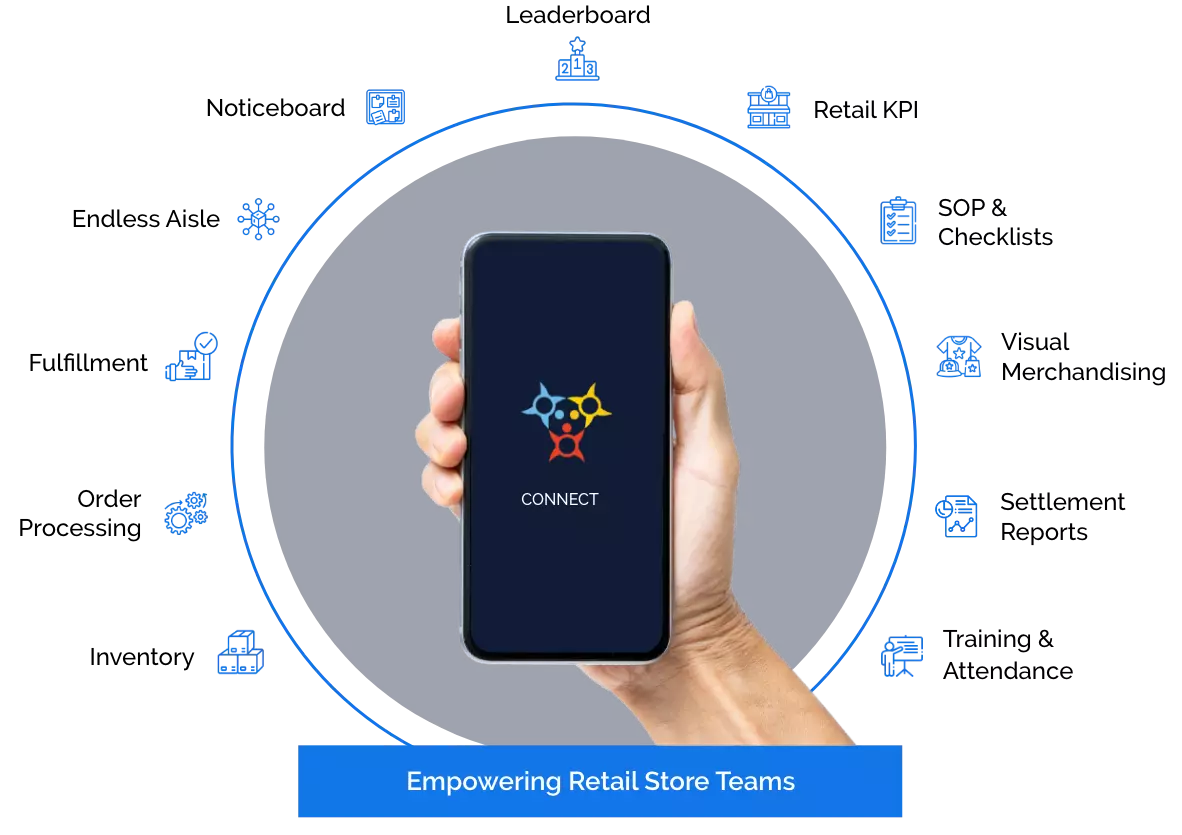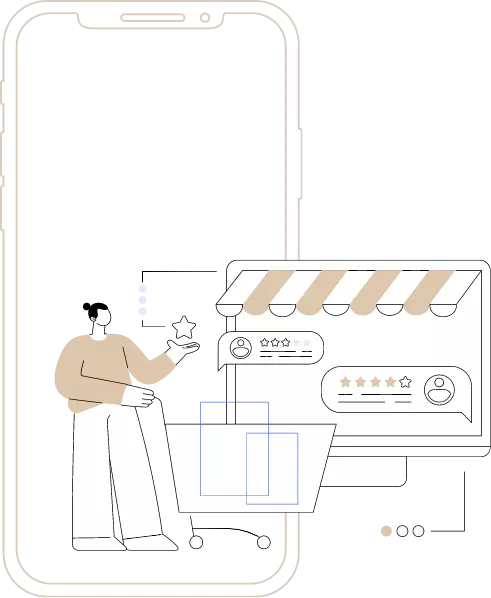 Current features
Omnichannel order fulfillment enables store staff of brands to use stock from the stores to fulfil eCommerce orders from demand channels such as web-shops, endless aisles and marketplaces.Fulfilment of orders with the Connect app is easier and faster for stores with "scan product" functionality. Stores can fulfil orders and handover to courier partner/last mile partner.
Helpdesk enables store staff to raise & track queries on issues faced in the store with the central retail team. Stores can also raise queries for their customers on their behalf in the app.
Noticeboard enables store staff to stay informed & engaged through all team communication, in one place, instead of across emails. Central teams can share news, success stories, best practices & guidelines with the retail store teams
SOP is a single place for all SOPs & guidelines.
Visual Merchandising Retail store teams can execute perfect visual merchandising as per simplified VM guidelines and upload photos of them for review by central teams.

Book a Demo with us!
Impact


ace turtle turned around the Lee and Wrangler business within 12 months of the takeover.