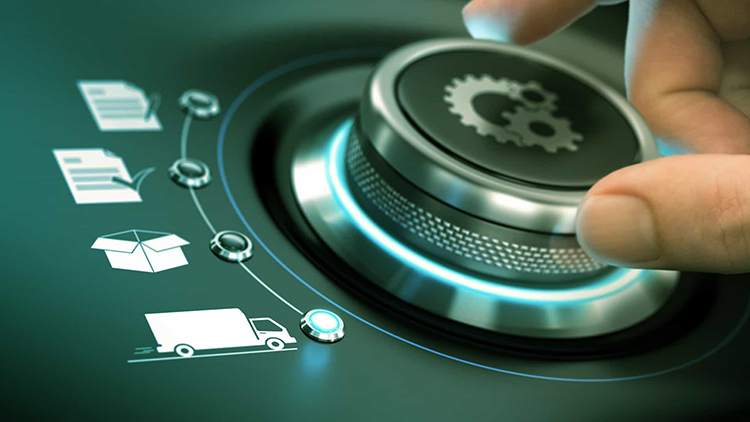 Retail Order Fulfillment: How To Make It More Efficient?
The other day, one of the brands that we have partnered with asked us about optimizing retail order fulfilment. Specifically, he wanted to know if our Order Management System can optimize orders based on product availability in a specific location. The customer, till now was operating this process manually and was convinced that there had to be a better method to execute this.
Optimization is key to order routing
All reasonably equipped order management system (OMS) should be capable of both automating the routing from multiple locations with varying inventory levels, while ensuring it optimizes the retail order fulfilment. The optimization is based on the set of business rules that the brand would have configured within the system.
What are these Business Rules?
Business rules ensures that the Distributed Order Management routes orders according to the priorities set by the brand. For example, at the beginning of the season a brand may prefer its in-store inventory levels to be fully loaded, for the fresh rush of shoppers. In this case, the business rules may optimize retail order fulfilment such as home delivery, online order route from the nearest fulfilment center. But one has to be careful about the distance between the fulfilment center and the delivery point. It is advisable only if it the distance is not more than 50 miles. Otherwise, route the order from the nearest store to the customer's location, and rather use ship from store option.
This rule would route the order from the fulfilment center as often as possible. Shipping from a nearby store, however, may lead to significant savings in certain cases. Since this rule fulfils most orders from the fulfilment centre, in-store inventory is kept for in-store shoppers.
Need for flexible rules
At the end of the season, brands may change their retail order fulfilment strategy. Now, the retailer's priority is to deplete in-store inventory as quickly as possible, while minimizing the need to discount merchandise. An efficient Distributed Order Management (DOM) gives the system administrator the ease of changing the business rule on the go. A good system is neither hard coded, fixed for standard rules only, nor does it require a consultant or specialized coder to change the system. Rather, a good DOM solution is built with flexibility and ease in mind with minimal or basic changes required from time to time.
Optimized Order Routing
If you are looking for a new order management system, most will have an order routing engine. Ensure that it is an intelligent one that is adaptable to flexible business rules, that you set to optimally route orders. Insist on the flexibility of letting you change these rules as per your business need.
However, when you need flexibility to change business rules to adjust to your seasonality or changing business conditions – platform systems need a consultant or specialized programmer to code the system for the business rule changes. This can be time consuming. The last thing you need in a hyperactive retail environment is additional delays and extra consulting costs, which is not expected.
Also, ask your service provider whether their system hard codes the business rules. It should not warrantee calling a programmer every time there is a need to change a code with new business rules.
Finally, look for systems with more advanced capabilities. More importantly, look to work with retail technology solution providers who are willing to work with you, and accommodate their system based on your requirement.