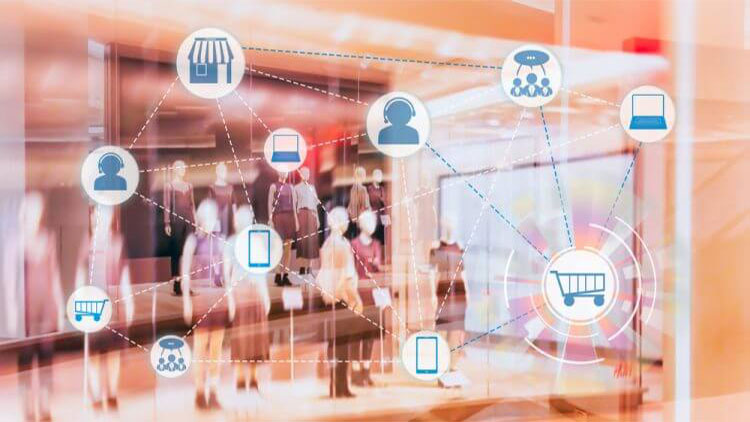 Factors dictating success of Omnichannel Supply Chain
The opportunities are impossible to ignore. Ecommerce sales globally are expected to grow from $2.9 trillion in 2018 to $6.5 trillion by 2023, according to Statista.
Similarly, retailers – like most organizations – also want to increase their bottom lines and cut costs, all while managing the growing onslaught of eCommerce returns. In fact, the volume of inventory that retailers must write off at the year-end has become so significant that they are looking at how they can shift to a "one-inventory model" with more advanced fulfilment science that allows them to cut their costs and reduce their losses.
As the retail ecosystem continues to evolve and is faced with these new challenges, there are essential components that must be embedded into all omnichannel retail supply chain to be successful. Here are few key elements that all retailers need to incorporate into their demand-driven omnichannel supply chain strategies:
1.A single inventory view across multiple channels
When retailers need to be wherever and whenever a customer needs them to be, the need to have omnichannel retail systems synchronising data across all touchpoints is imperative. The concept of syncing data generally refers to having multiple databases that talk to each other to stay up to date. For example, if a customer purchases a product from your online store and then decides to return it to their local physical store, the identification of that sale and processing of the return is expected to be seamless in the mind of the customer. With a single view of inventory between online and instore technology systems, the retail staff are empowered to provide the best customer service possible.
2.Multiple Hierarchies of inventory
A retail merchandise hierarchy can have flexible or multiple levels, with the highest level providing an overall enterprise view. Then, subsequent hierarchies narrow down the family or class of the product. It provides a common language and consistent codes at each hierarchical level and ensures that the retailer's merchandise resides systematically in one place and is grouped based on similar form, format, and purpose. And when that place is the Cloud, it lends agility and savings for the retailer.
3.Need for a converged IT infrastructure
Many retailers are turning to the converged infrastructure model as a platform on which to build their data centres. A converged infrastructure integrates multiple IT technologies, such as servers, storage, networking equipment and software applications, into a single, comprehensive solution. Converged infrastructure solutions also simplify hardware repairs, software updates and many other routine data centre operations, because a single party handles all technical support activities. Converged infrastructures are often deployed in the form of a modular data centre, featuring preinstalled server racks and other IT equipment, designed for easy drop-off and deployment.
4.Get rid of the legacy systems
Legacy systems have created a siloed approach to inventory, making it difficult to optimize fulfilment across all delivery channels. When the right systems are put into place that allows seamless integration, retailers gain inventory visibility that allows them to fulfil demand. Retailers with a multi-channel supply chain focus can offer services that customers prefer, like buying online and picking up in-store. When retailers are fully equipped to anticipate demand, they can further refine shipping time and delivery costs, resulting in a better customer experience. Regardless of technology barriers, consumers want what they want. Most prefer to order products online if the option is available to return in-store or receive free shipping online, but not every retailer can offer that.
5.Need for a hybrid cloud infrastructure
Retailers need flexibility in their omnichannel operations — something that is best supported by a hybrid cloud infrastructure. Retailers recognize that a seamless customer experience is no longer a "nice-to-have" — it's mission-critical. They need more agility. Ability to accelerate IT deployments has become the top factor in deciding the best cloud environment for each application. A hybrid configuration could enable brands to maximize the flexibility of their IT infrastructure – and keep up their pace.In today's age of immediacy, the term 'storage' is an obsolete concept – all inventory should be visible and accessible. To enable high yield, omnichannel fulfilment, retailers are adopting mobile platform and highly scalable fulfilment operating systems to help them meet the demands of consumers for faster and cheaper delivery without the need for more human labour.