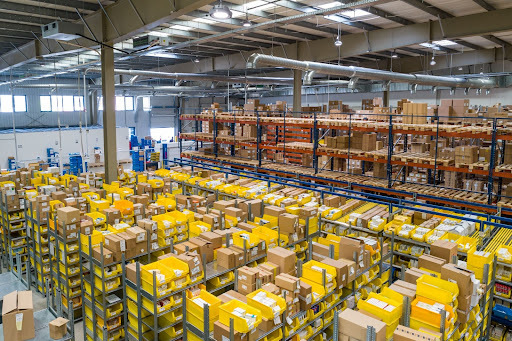 D2C In India: Opportunities And Challenges
Even though the direct-to-consumer (D2C) model has been around since 2015, it gained popularity during the pandemic in 2020. According to Inc42, more than 800 Indian D2C brands are already clocking over $2 billion in sales. However, the real challenge lies in growing the business in the face of increasing competition. Many people have a hard time finding growth drivers and putting them into action on a large scale.
India's 700 million internet users and 140 million online shoppers make it the third-largest market for D2C brands after the US and China. In 2020, consumer demand for most D2C  brands via website rose by 88% compared to the years before COVID-19. The Indian D2C market is currently believed to be worth $1.9 billion, about 1% of the domestic market for consumer goods, home goods, and consumer accessories. By FY25, it is expected to be worth around $22 billion, more than 10% of the total market.
According to a survey, more than 50% of people prefer to buy directly from a brand's maker. Some of the main reasons for this retail revolution are Gen Y's shopping habits, the rise of consumers in Bharat (Indians residing outside the metros), and the increasing reliability of e-commerce enablers, and payment gateways. Another factor contributing to the D2C boom is the ease of setting up online stores, made possible by start-ups and new-age companies that have developed payment infrastructure, filled in the gaps in logistics, provided technology to brands, and made it possible for them to create online storefronts. So how can brands tap into these opportunities while battling the challenges? Read on to find out. 
Key challenges faced by D2C brands
For D2C brands, the product and marketing are two biggest focus areas. They should explore outsourcing other functions to partners who have domain expertise. 
Challenges faced by D2C brands in the early breakthrough periods can hinder e-commerce growth–from sales conversion to logistical delays. Here are three challenges faced by D2C business models:
CUSTOMER RETENTION
Many D2C brands have relied on customer loyalty to stay in business, but customer loyalty is slowly becoming short-lived. And the basic reason is simple – they seek simplicity and comfort. For example, instead of shopping from several D2C outlets, they may choose to shop at an online marketplace that has all offerings such as Amazon, Flipkart, Myntra etc. 
Even D2C customers may not stay loyal if their preferred product is sold out or if other brands provide similar products. According to a survey by Profitero, during the pandemic, up to 53% of people bought something from a different brand than the one they had planned to buy. To retain customers, D2C brands need to stand out by giving customers something they can't get anywhere else and do it fast.
COST OF ACQUISITION
For D2C brands, social media is the best way to reach new customers. But as competition has grown, the cost per thousand impressions on social media sites has gone up. More companies are trying to get people's attention. Also, because platforms don't share data in the same way, companies may put a lot of money into one channel without realising it doesn't bring in high-value customers. 
D2C marketers need advanced technologies that can collect and merge user data from a wide range of channels so they can figure out where their customers are coming from. Most marketers don't want to gather this information manually as it's too hard and prone to errors, given that customers visit several channels. 
ORDER FULFILLMENT
Managing logistics well is another big problem that needs to be solved, especially for small or medium-sized D2C players. As a D2C brand grows, the number of orders goes up and it gets harder to manage day-to-day business. Keeping track of inventory levels, picking, packing, and shipping are all things that get increasingly challenging as the business scales significantly.
Working capital
D2C companies often have their markets divided into various zones with their own sales teams and demand planners. These teams come up with their own sales forecast which may not reflect the actual demand patterns. They also face the challenge of inventory visibility over every point in the supply chain. Moreover, there is always a possibility of human error or bias which will result in overstocking and wasted working capital. Hence there is a need to optimise inventory to make efficient use of available working capital. 
Opportunities for D2C brands
As more people go online, it gives D2C brands the perfect opportunity to meet their needs. Here are some of the opportunities that D2C brands can take advantage of:

Inclination towards Digitization
Digitization has given brands access to the data they did not have earlier. This gives the brands access to data, which can be used to tailor customer experience. For one, brands can reach out to their customers in a much more precise and targeted way. Gen Z customers that rely heavily on digital media for trends are more inclined to try new brands and make online purchases for themselves. This increasing trend of personal purchasing aligns perfectly with the D2C's targeted and personalised shopping proposition. 


Omnichannel Strategy
Customers today opt for retailers which offer a consistent and seamless experience across all touchpoints. When a potential customer goes to a brand's website, they can get a complete picture of the products, their prices, and the different ways they can connect with the brand. Even so, not all Indian shoppers like to buy things online. So, if brands want to be successful in a hybrid ecosystem, they should use an omnichannel strategy. This strategy helps to combine online and offline channels to raise brand awareness, reach customers online or in person, and create an amicable relationship between the brand and its customers.
The key to ensuring the e-commerce store meets the goal of omnichannel shopping is to use technology platforms like Rubicon. Rubicon provides a single view of the inventory and helps brands by integrating all their sales channels to provide a single view of inventory and order. This enables brands to get orders from any channel (online and offline) and fulfil it from any stock point. It also helps brands to improve their product availability and optimise their inventory in an efficient manner through multiple demand channels (fulfilling from the same inventory pool), leading to a significant rise in sell-through and margins.  


Push towards sustainability
Most millennials and Gen Z customers care about more things than just buying a product. They think about how their purchase decisions will affect the environment and their future. This is why they prefer to shop from environmentally-conscious brands. Unsurprisingly, in the next ten years, more D2C companies will put sustainability at the centre of what they do. Brands will also use missions that attract shoppers from different backgrounds to make a stronger connection with them based on hope and happiness.

As more D2C startups emerge in India, investors will become more interested in this industry. It won't be far-fetched to say that D2C brands will lead the current decade's retail revolution. This is because digitalization is moving faster, and consumers' shopping habits are changing significantly. The fragmented customer base will help both small and major D2C retailers to not only coexist, but also flourish.