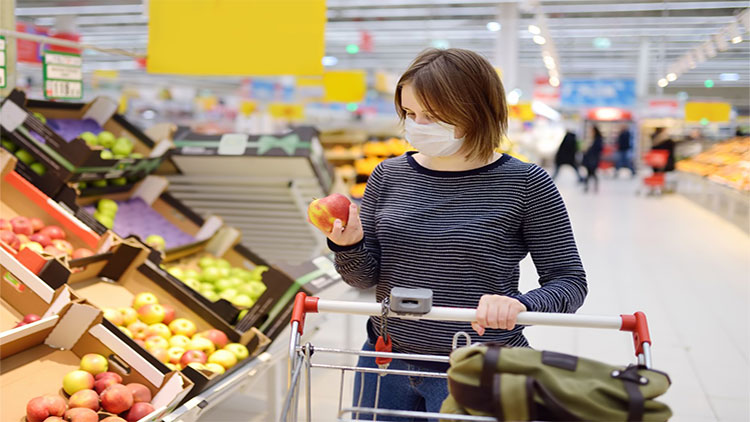 Covid -19 And What Omnichannel Capabilities Retailers Should Develop
The Current Pandemic is proving to be an influential factor for change across all dimensions of retail. Some of this transformation was already in progress for some speciality brands. They were on a path to building a more direct to consumer (D2C) business. However, what the Pandemic ultimately underscores for them and others is that retail can't go back to the traditional model that existed in the pre-COVID era. The shift to D2C compounded by the current emergency is accelerating the adoption of omnichannel retailing. And its exactly where the industry needs to be headed. This is simply because this transformation is imperative if you have the penchant towards understanding what the customers are looking for in the current scenario.
Here are few important trends coming out of COVID – 19 that will define the new retail industry.
Optimization of Inventory
Brands will hold less inventory in their stores as they reopen – in most cases less than 30%. This is not only because store size will reduce in terms of square footage, but also because there will be proper and precise inventory data control.
Precise inventory is the foundation for all omnichannel use cases, from store fulfilment to the endless aisle. It also enables a retailer to respond quickly and efficiently to local demands, which will be common as store performances change. Knowing with accuracy where inventory is in the enterprise is critical to being able to respond to localized demand, getting customers what they want and when they want.
Inventory optimization will also allow for better forecasting and planning. Consumer behaviour will continue to evolve. Trends across markets will be different; some consumers will exercise more cautions and try not to venture out, while others will be more willing to indulge in physical shopping. With RFID and serialized inventory, retailers will know exactly what's happening down to the item level. They will be able to align supply to demand.
Omnichannel Fulfilment
Ecommerce may be driving the lion share of revenue right now for brands, but physical stores will always be an important part of the retail ecosystem. As we say for online to succeed, offline has to play a pivotal role. There's particular value in leveraging stores as fulfilment centres, especially if web stores serve as a primary sales channel going forward.
Stores can deliver efficiency, speed and convenience when used to fulfil online orders, especially if the brand has integrated its web and store inventory. This will allow the brand to ship from a store closest to the consumer instead of from far-away warehouses. It also enables buy online, pick up in-store (BOPIS) and curbside pickup – table stakes that brands will need to offer to protect those customers who remain wary of shopping in person. These capabilities can help mitigate the high costs of shipping across transit zones and get orders to customers faster. In the case where the store is the point of sale in the near future, an endless aisle system will become imperative. This is because it will be more normal that something isn't available, and that items are shipped from other locations to the customer's home. Having a simple and efficient way to "save the sale" can help store revenues increase by up to 20 %. It also allows the stores to become a highly curated and personalized experience venue. Consumers will measure their trips based on service and will attribute their loyalty accordingly.
Remote Selling
Store associates have always been an intangible asset to retailers, whether they knew it or not. As retailers look to find efficiencies in their human capital amidst the pandemic, an omnichannel associate will become highly relevant. It's the end of four wall economics. Associates will now be highly efficient and multipurpose employees will work in-store and from home.
Remote selling makes it possible for the customers to have a knowledgeable brand expert in their living room. So long as the stylist has access to product and inventory information, as well as he or she is aware of the customer preferences, they can deliver the high-touch, intimate selling experience that's synonymous with in-store shopping. And because they are selling from home, they can unlock fulfilment from across the enterprise for the customer. Finally, remote selling makes it easy for customers to pay in a contactless and secure way. Shoppers will do what it takes to avoid swiping and signing for a long time to come. Even more likely, they'll only utilize digital and mobile payment methods. Thus it is critical to offer customers a shopping experience that is contactless and encourages social distancing. Retail brands can lean on this approach year-round, but even more so right now as store traffics remain low.